History
1968 – Founded in Temple, Texas
1978 – Moved to current location
1980 – Acquired chrome plating facility
1996 – Expanded Temple location
2000 – Acquired swivel manufacturer
2006 – Expanded TX facility to add paint system
2016 – Acquired by a Private Equity Firm
Company Overview
Texas Hydraulics, Inc. has been providing custom-engineered hydraulic components to leading original equipment manufacturers since 1968. By executing strategies consistent with Lean Enterprise, Technical Leadership and having the support of a Large Private Equity Firm, Texas Hydraulics, Inc. continues to expand its leading position in the custom hydraulic cylinder, swivel and related component markets. Texas Hydraulics, Inc. has over 225,000 square feet of manufacturing space located in Texas.
Texas Hydraulics takes a three-pronged approach to learning how we can add value to our partnership with you. You will have three highly skilled specialists working directly with you:
Technical Account Managers are your primary point of contact and bring engineering expertise with over 100 years combined experience designing and applying cylinders.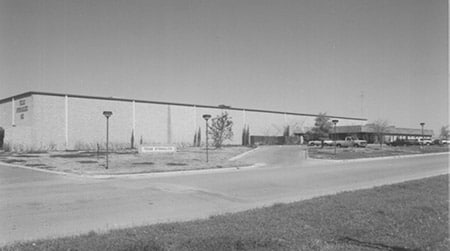 Application Engineers are ready to work with you onsite, in the field and as your internal design coordinator ensuring that we provide you with cylinder solutions that maximize your competitive edge.
Customer Service Representatives are highly trained professionals who understand your business requirements and work to optimize the commercial and logistical requirements of your company. Each CS Rep works directly with you, bringing a combined total of over 60 years experience, serving as your voice inside Texas Hydraulics, Inc. Together with the rest of our team, they actively coordinate all aspects of order fulfillment from raw material scheduling, through introduction to delivery and inventory management.
The Texas Hydraulics, Inc. Advantage
Industry Leader with a commitment to organic growth in partnership with you
Financial Strength – CapEx and Operations backed by a Large Private Equity Firm out of Illinois
Superior Applications, Design and Customer Service Interface with your team
Improved Competitiveness – from Concept to Field Service Life and Aftermarket Sales
Unsurpassed Engineering – both in experience and performance
Lean manufacturing – a customer-centric hybrid of cellular and batch manufacturing
A Culture of Quality
---
Customer Service
Our friendly and knowledgeable customer service staff is here to manage your cylinder needs and is trained on the technical aspects of a cylinder, as well as, a variety of customer's equipment and ordering processes. Each team member works directly with you to establish cylinder requirements.
With over 60 years of combined experience, they actively coordinate scheduling between production and engineering to make sure all of your orders run smoothly and are shipped out on time.